PT. PETRUS INDONESIA
ONE STOP SOLUTION CENTER FOR ELECTRIC MOTORS, GENERATORS & ENGINE REPAIR
PT. Petrus Indonesia
About Us
Core Business
Our management, experiences, production lines and marketing plans, are all built up together with the professional resources and fully equipped workshop, resulting in more synergistic and systematic high quality of production.
1. Electrical Services and Repair For Marine, Oil & Gas and Industrial Sectors
2. Overhauling of Generator Sets and Engines
3. Rewinding of Alternators and Motors (AC/DC)
4. Rebuilding of Mud Pumps
5. Fabrication and Machining
6. Load Testing with Certification
7. Fabrication of Coils
8. Dynamic Balancing with Reports
9. Fabrication of Main Switchboards and Distribution Panels
10. Provision of Technical Specialists for Troubleshooting
11. Sales, Services and Rental of Generator Sets, Resistive Load Banks, Winches, Transformers, etc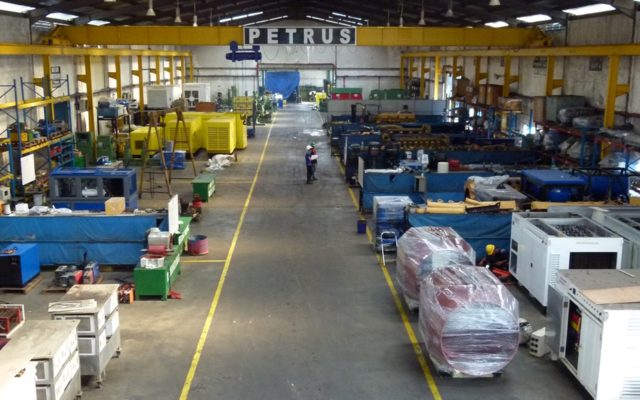 Founded in 1976. It is located in Batam, a strategic location within an international shipping route between the Indian and the Pacific Ocean. It lies only 20 kilometers to the Southeast of Singapore which has one of the busiest seaports in the world.
The objectives and beliefs of PT. Petrus Indonesia can be summed up in a single phrase: 'One Stop Solution Centre For Electric Motor, Generator and Engine Repair'. This vision has helped us to build on our strength in a competitive and fast-changing world. The value of the service we provide is incomparable.
PT. Petrus Indonesia
Latest News